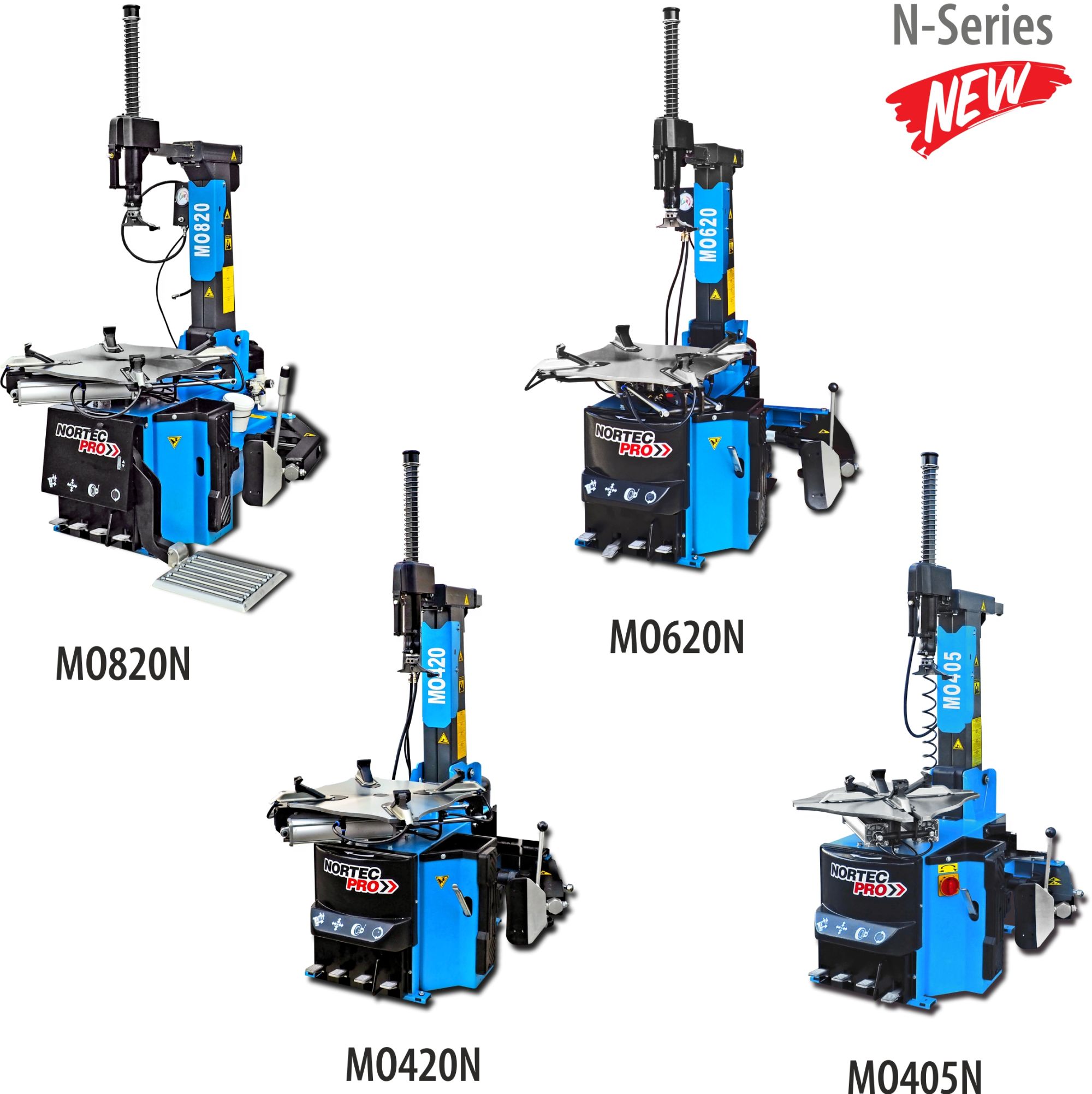 The N-series includes four new models of Nortec PRO tire changers: MO405N / MO420N / MO620N and MO820N.
Tire changers are designed for handling the wheels of passenger cars and vans, they differ in parameters and equipment options.
robust pneumatically tilting arm
two rotational speeds (6/12 rpm)
strong hammer (3 tons)
profiled assembly table with additional slides
additional stabilization and increased functionality of the housing
extensive basic equipment, including as many as 52 protective covers.