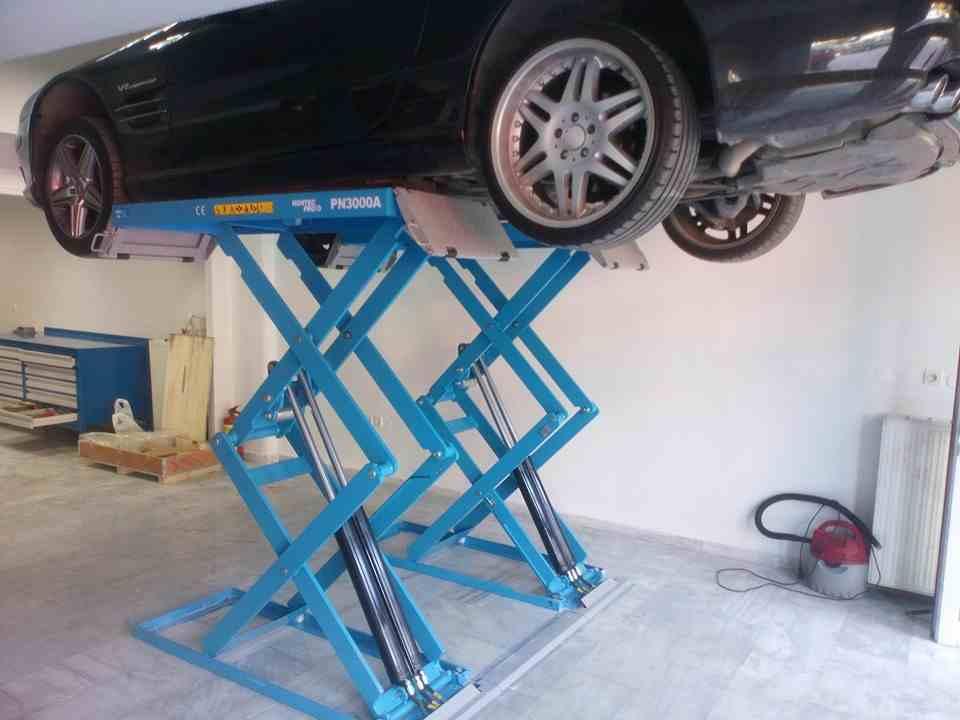 It does not matter if we are just starting to start our small workshop or we are the owners of a large service - no lift without a lift. But what to do when we don't have much space? What devices should be used in order not to spoil the customer's rims when offering vulcanization services? How to properly change the oil and which devices will help us in this? We talked about this with the Commercial Director of the Nortec brand, Mr. Lucjan Krakus.
WARNING! Nortec has prepared a special promotion for the PN3001D lift
Perwsze 3 people who will buy this lift by placing an order to the e-mail address: This email address is being protected from spambots. To view it, you must enable JavaScript in your browser. will receive awards. The price of the lift is PLN 7 500 net including transport, and the prizes are:
1. INMOTION V3PRO unicycle (value: PLN 3 799 net)
2. Zlewarko-sysarka with a control tank 60l OD60ZN (value approx. PLN 850 net)
3. Wysysarka 24 l OD24N - (value PLN 470 net)
Interview

The vast majority of car repair shops belong to the "small" category. This is usually associated with an extremely limited space for the jack, which is indispensable in the work of a mechanic. What solution to this problem can you offer?
There are many factors that contribute to the opening of small workshops. First of all, funding for the opening of the first activity, where a mechanic buys the basic workshop equipment for a specific amount of funding: a compressor, a lift, a balancer, a tester and a tool trolley. These types of workshops are opened in home garages or some small rooms. Here, in fact, the customer should choose the lift so that it takes up little space and is versatile. Our flagship lift is the PD4000N Nortec two-column lift. It has long arms, which make it suitable for small cars as well as light and delivery vehicles. However, in the absence of space and general use, we see more and more interest in high lift scissor lifts. They are perfect for vulcanization and main works. Thanks to their small dimensions, when folded, they do not take up any space. This is the NORTEC range of lifts. Professional series PN3000A, PN3000A, PN300N. The photo shows the use of the PN3000A jack.
Nortec brand is not only lifts - it is a whole range of professional workshop equipment. Which of them are especially useful in every workshop, which is mandatory and (at the same time) the most popular among your customers?
As the sale shows us, the most popular equipment in the workshop and the first to be bought is a lift, without it we will not do anything. The Nortec manufacturer offers a whole range of lifts: from the simplest, two-column Nortec PD4000N lifts to lifts typically to e.g. buses (PN5000) with a lifting capacity of up to 5 tons. Next, you can replace scissors or 4-column lifts. For today, after purchasing a lift, which is the beginning of the adventure with the workshop, the customer buys equipment for setting the geometry. Here, I especially recommend the NORTEC GEOMASTER 2D device, which is produced in the Italian factory in Bologna and is characterized by super accuracy of measurement and at the same time a very affordable price. Our equipment for handling tires is very popular. The manufacturer NORTEC has a whole range of devices of this type: from the simplest WB200 balancers to machines that support / facilitate the work of a mechanic. It is worth mentioning here, for example, about the laser indicating the place of sticking the weight or about the additional measuring arm, thanks to which we enter all measurements automatically. The W060 has these functions. An interesting addition is the LED light, thanks to which we can see the center of the rim and we can see various damages or losses with the naked eye.
Why are there so many differences in individual garages when it comes to, for example, seasonal tire replacement? Is some of the fault on the side of not very professional equipment that can, for example, destroy the customer's rims? So what equipment should you choose to ensure the highest quality of service?
The topic is quite familiar to me because I come across different tire replacement prices relatively often. Sometimes the differences reach up to 100% - where does it come from? A large workshop, specialized in tire replacement, not only does replacements, but also repairs or supports TPMS sensors. Professional machines can also cost a lot. Nortec's offer includes machines such as MO420, MO400 or higher option balancers: WO41, WB222 or WO60. Large workshops have additionally qualified personnel, which is also not cheap to maintain. They cannot count on subsidies too much. In other words, the fixed costs are quite high and the cost of the service (in my opinion) must be well estimated. Small workshops for one or two people have machines much cheaper, often with subsidies. Fixed costs, obviously, are much lower, the very location of such points is different (usually they are located somewhere on the sidelines). Then such a workshop can tempt you with a much lower price. However, if the workshop wants to exist longer than the proverbial "minimum subsidy", it also has to invest to develop. Then it becomes a medium or large point and (analogically) the prices of services must increase. Are the services performed poorly? In my opinion, a lot depends on who does it.
Your offer also includes dozens of products related to one of the most basic service activities - oil change. What would you especially recommend to the workshop?
In fact, our company began its adventure in the automotive industry with oil equipment. In the past, however, they were very simple sets: a pump, a Nortec 55014PRO flowmeter and, in fact, devices of this type are still sold today. The basic devices include suckers (nortec 99294I) and sinkers (nortec 2065I). Today, these "big" customers are more demanding and want full oil system management. Nortec offers solutions tailored to the customer. I have a lot of experience in designing and implementing the entire technological line of managing new or used oils. We make them mainly for companies such as MZK, PKS, large transport companies or authorized stations of car or agricultural machinery manufacturers. Such a system is closed, and the mechanic must enter the order number, his ID number, in order to take any amount of oil. Each oil consumption is logged on the computer and everyone can see the fluid consumption at any time. Our specialized department is able to write an oil management program in such a way that it cooperates with the system located in a given service or station. This is very helpful and greatly facilitates the control and settlement of oils between mechanics, warehouse, customer service and invoices.
Does the client "end the adventure" with your company at the moment of purchasing the equipment or does he need additional training and consulting? Do you also assemble, for example, the ordered lift? What does the whole process look like?
Is the purchase of devices just the beginning of cooperation with us?
Thanks to our very good advice and very high quality devices, customers who come in contact with our company always come back for more devices. Please remember that a car repair shop, in order to be on the market for less than a year or two, has to keep investing. Some owners are looking for additional services, but for this they need newer (or simply different) devices. A customer who once bought a lift is buying a balancer today, a tester tomorrow and a geometry device next year. It should be mentioned that this is also due to our service, which (if necessary) will assemble the purchased devices or conduct training. Our 4 service teams are available to customers for the entire 7-day week. Customers just appreciate it!
source: https://motofocus.pl/specjalne/65480/urzadzenia-przydatne-w-kazdym-warsztacie-wywiad-z-dyrektorem-handlowym-marki-nortec